US Open 2016
: 20 sie 2012, 19:16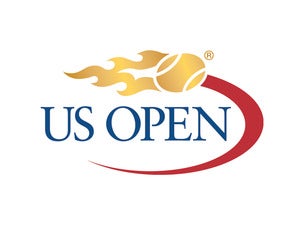 Strona internetowa turnieju
Profil turnieju na oficjalnej stronie ATP
Miejsce rozgrywania turnieju: Nowy Jork, Stany Zjednoczone
Czas rozgrywania turnieju: 29.08.2016-11.09.2016
Drabinka: Singiel - 128 osób, Debel - 64 pary
Nawierzchnia: Hard
Pula nagród: -
---
Zwycięzca singla 2015:
-
Novak Djoković (SRB)
Zwycięzcy debla 2015:
-
Pierre-Hugues Herbert (FRA)/Nicolas Mahut (FRA)
---
Punktacja:
Zwycięzca - 2000 pkt.
Finalista - 1200 pkt.
Półfinalista - 720 pkt.
Ćwierćfinalista - 360 pkt.
Uczestnik 4. rundy - 180 pkt.
Uczestnik 3. rundy - 90 pkt.
Uczestnik 2. rundy - 45 pkt.
Uczestnik 1. rundy - 10 pkt.
---
Z deszczu pod...?




Zamykający sezon turniej w Nowym Jorku powinien wzbudzać wśród fanów dość pozytywne emocje. Djoković skompletował Wielkiego Szlema w Paryżu, a trzy tygodnie później rozmowy o klasycznym WS zakończył Sam Querrey, także wizja najgorszego została zapewne bezpowrotnie już oddalona. Sytuacji Serba nie poprawiają także jego kłopoty fizyczne, bowiem wygląda na to, że od dłuższego czasu dokucza mu kontuzja barku. Z letargu zdaje się przebudzać Murray, który bardzo pewnie wygrał Wimbledon i turniej olimpijski, więc Serb ma na chwilę obecną przynajmniej pół rywala w drabince -- nie ma dramatu!

Nieźle prezentowali się w minionych tygodniach także inni nowojorscy mistrzowie. Rewelacyjnie w Rio zagrał Juan Martin del Potro (on WRÓCIŁ?), a w Cincinnati bardzo pewnie swój pierwszy tytuł Masters 1000 wywalczył Marin Cilic, w finale bez większych kłopotów rozprawiając się z już wspominanym Murrayem. Delikatną zwyżkę formy prezentował Grigor Dimitrow, sensownie odbijał też w Rio Rafa Nadal, więc grupa tenisistów, którzy są w stanie zameldować się w najdalszych fazach imprezy jest całkiem pokaźna.

Lista faworytów pozostaje jednak niezmieniona. Jak w każdym turnieju Wielkiego Szlema, numerem jedem jest bezdyskusyjnie Djoković, jak słabo by nie grał, a numerem dwa Murray, który z zadziwiającą regularnością osiąga finały tych imprez, by w nich dostać lanie od Serba. Każdy inny skład meczu o tytuł trzeba będzie uznać za sporą niespodziankę, choć nie należy zapominać, że to zawody na Flushing Meadows są w ostatnich latach kopalnią nowych triumfatorów WS.

Podczas tegorocznego US Open zadebiutuje na korcie Arthure Ashe'a nowy zawodnik -- rozkładany dach. Wielomilionowy projekt, o którym mowa była od lat, wreszczie został ukończony i raz na zawsze położył kres poniedziałkowym finałom, które rozstrajały zarówno zawodników, jak i telewizyjną ramówkę w USA. Znając życie, w tym roku na złość wszystkim nie spadnie ani kropla deszczu. Wszyscy z chęcią jednak popatrzymy na to cudeńko nowojorskiej architektury.

Niezależnie od preferencji i stanu tenisowego wypalenia, każdy znajdzie w tej imprezie coś dla siebie. Na liście startowej cała armia młodych zawodników, na czele z łapaczem Pokemonów Nickiem Kyrgiosem, Borną Coriciem i Saszą Zwieriewem. Obok gwiazd, pełno w drabince rutyniarzy czy nieco zapomnianych challengerowców, którzy powinni być w stanie zapewnić emocjonujące widowiska we wczesnych rundach. A nam nie pozostaje nic innego niż chwycić za hamburgera, zimne piwo i delektować się ostatnią w tym roku lewą Wielkiego Szlema.
---
Wątek poświęcony temu eventowi przed rokiem:

klik!